Last month, I made the switch from a blogspot URL to a custom domain name for my blog.  I've known for a while I'd have to make this switch someday, but I thought that switch also required moving from Blogger to WordPress.  I am not a fan of WordPress, so I put off using it on my own blog.  When I saw recently that Blogger also offered custom domain names, I was in.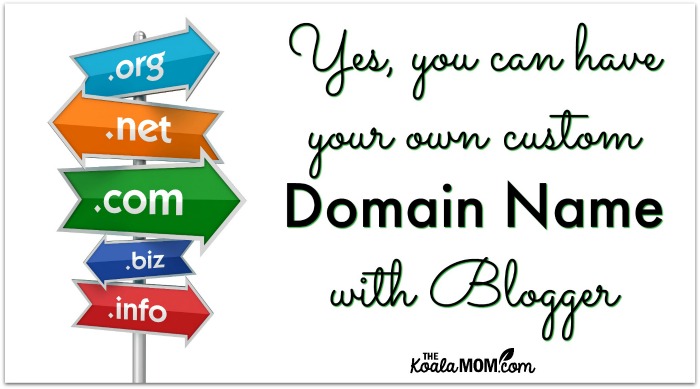 I've been using Blogger for over five years now and I've had no problems with them.  I've customized my template, added widgets, and scheduled posts.  Blogger has made some changes lately that have all been positive, including better spam detection (I don't use comment moderation or word capture and I rarely see spam comments on my blog).
However, back in May, Facebook wouldn't let me post links to my blog for about a week—they said anything "blogspot" was spam.  I was also aware that having a blogspot URL marked me, in a way, as an amateur blogger.  All the serious or "professional" bloggers that I know have their own custom domain names.  I just couldn't justify the $80-100/year price tag for that.
To make a comparison, having a .blogspot domain name is like having a c/o in your address. Your mail is coming to you at someone else's place. Buying your custom domain name is like setting up a PO box for yourself or putting your own address on letters when you buy or rent your own home.
Since January, I've become much more serious about my blog.  I've spent more time developing posts and pursuing blogging opportunities, such as guest posting (and hosting), interviews, and product reviews.  I've also been working to build my traffic.  I hope that means some great new partnerships for me in the future so I can bring you some great new products.  Thus it seemed time that my blog name reflects the professional attitude I'm giving to my blog.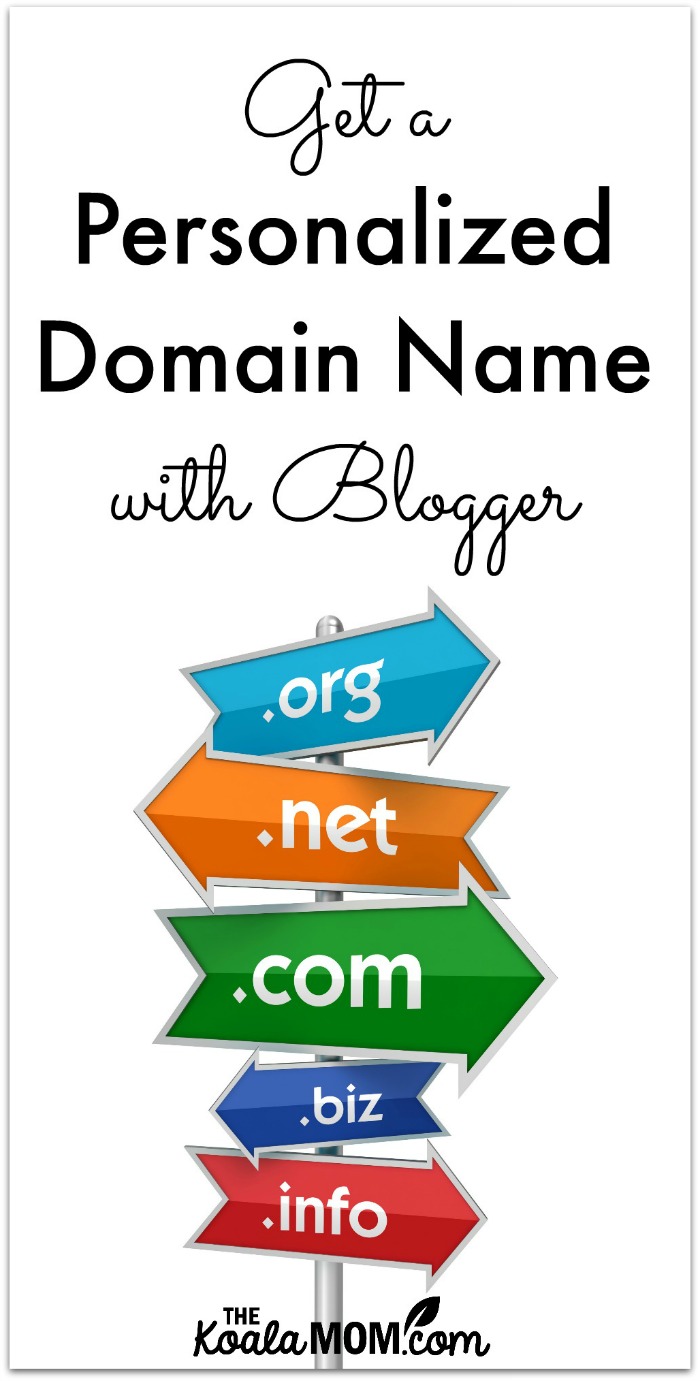 Christine (whom I know from the Canucks Blogger Network) is also a fan of Blogger.  When I saw she had a self-hosted blog through Blogger, I had some questions for her.  She says, "Everyone told me to go with WordPress, but I've been with Blogger for so long and I'm a creature of habit. I just couldn't get my brain wrapped around WordPress. I find Blogger so much easier to use. I actually LOVE having my own domain name AND being with Blogger!"
Like me, Christine has been blogging since about 2005, "but not seriously until only 3 years ago (when I was put on bed rest for my high risk pregnancy).  Back when I started blogging, it was just for family, friends, and former students of mine. I didn't realize other people would see my posts! Ha! It's taken an entirely different turn and has a life of its own now.  I switched from my blogspot.com to my own domain a few months ago and love it."
Because most of the information that I saw about self-hosting with Blogger seemed to be coming from Blogger itself, I was happy to hear from Christine.  Though I've only had my custom domain name or a month now, I can echo her sentiments.  Switching was super easy and super cheap ($10/year).  Now I just have to change my links everywhere…
Do you prefer WordPress or Blogger?  Do you have your own custom domain name?
Addendum: I would now heartily recommend that you buy your custom domain name through a hosting company (like Hostiserver Dedicated Web Hosting) rather than Google. Setting up my domain with Google was quite easy, but I encountered quite a few hassles later when I wanted to make other changes to my blog (including switching from Blogger to WordPress, which I also now recommend doing).