Julianne Harvey is a blogger whom I actually met in person before I began reading her blog. She lives a few towns away from me and is leading a writing course at a local library. There are screenwriters, poets, and fiction writers in the course; some published, some unpublished; but we're all there to talk about writing. I'm loving the camaraderie, the chance to share our writing journeys and the struggles that we have in finding time to write and the ways that we can encourage each other.
Julianne is very encouraging and has gotten us writing in class with some fun exercises. I was delighted to chat with her about how she became a writer and what inspires her to write.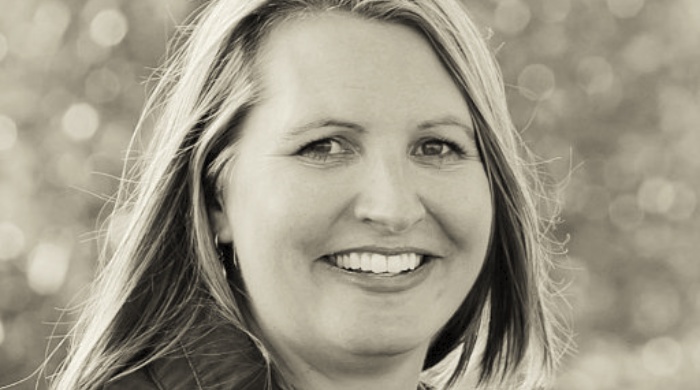 This post contains affiliate links; as an Amazon associate, I earn from qualifying purchases.
TKM: How did you become a writer?
Julianne: I've always been a writer. As a child, I wrote many stories and remember a constant flow of ideas sparking in my brain. At fifteen, I saw the movie Field of Dreams and for some reason, it inspired in me a deep desire to make movies. At sixteen, I began writing my first screenplay (a story I'm still refining twenty-one years later).
I went on to study film at two different American Universities. My original goal was to write, direct, produce and star in movies, but over time I've chiseled that goal down to simply writing and selling a screenplay, and watching it come to life on the big screen.
I love all forms of writing. I've been blogging daily since January, had two short stories published since December, and I wrote an article for a Calgary-based magazine that will be published in June. My screenplay is in its 5th draft and I hope to begin submitting to agents later this year.
In the meantime, I'm working on a new script, a comedy this time. When I stop procrastinating and actually write, every single day, I'm amazed at how much joy and fulfillment it offers to me.
TKM: What inspires you to write?
Julianne: Virtually everything is an inspiration. My two kids, conversations with friends, my life experiences to this point, movies I see, books I read—anything and everything gives me ideas. The problem comes in the form of time (not enough of it) and discipline (spotty when life is insanely busy). With two young children, a part-time job, a home business, teaching creative writing in the evenings, and general life busyness, finding time to write consistently is a challenge.
I wasted many years where I wanted to write but didn't for one reason or another. My life was always missing that extra layer of satisfaction and pleasure. Since I began writing regularly again, 18 months ago, I know I don't ever want to take a long break again. I want to keep experimenting and improving at my craft. I want to keep my confidence level high to bring me to my goal of writing professionally.
TKM: Who is your favourite author and why?
Julianne: Rosamunde Pilcher is my hands-down favourite for fiction. She writes family sagas set in England and Scotland, some present day and some during World War II. I love her description of the pedestrian and the mundane: she makes drinking a cup of coffee or working in a garden seem incredibly appealing and comforting. I would love to ground my stories as firmly in the everyday as she does with seemingly no visible effort. I read and re-read her novels annually and sometimes several times in a single year.
For nonfiction, my favourite author is Anne Lamott. Her book on writing, Bird by Bird, got me working again almost 2 years ago. Her essay-style books, Plan B and Traveling Mercies, are like a high bar that I strive to reach in my own blogging and essay writing. Her brave approach to honesty, with a no-holds-barred awareness of her own strengths and weaknesses, inspires me like no other writer ever has.
If I can write half as well as Anne Lamott at the end of my writing career, I will be more than satisfied.
More about Julianne Harvey
Julianne Harvey is an author, speaker and nurturer from South Surrey, BC. She has four self-published books, including Authentic = Happy: A Guide to Dismantling Your Disguise, and is at work on her first YA novel. Julianne holds a certificate in Counseling Skills and is an award-winning student at Kwantlen Polytechnic University, pursuing her BA in Creative Writing. She is a background performer in Vancouver's film & TV industry and manages her daughter's acting career. Simplicity, vulnerability and authentic connection are her biggest passions.
Find out more about Julianne Harvey and her writing on her website.