It can be hard at times to find Canadian homeschool resources for my girls. My favourite curriculum and textbooks come from the States, so they're heavy with American history, geography, and even units of measurement. That's why I get excited about great Canadian resources for our homeschool, like the ones Lisa Marie has put together in the 2018 Canadian Learning Bundle.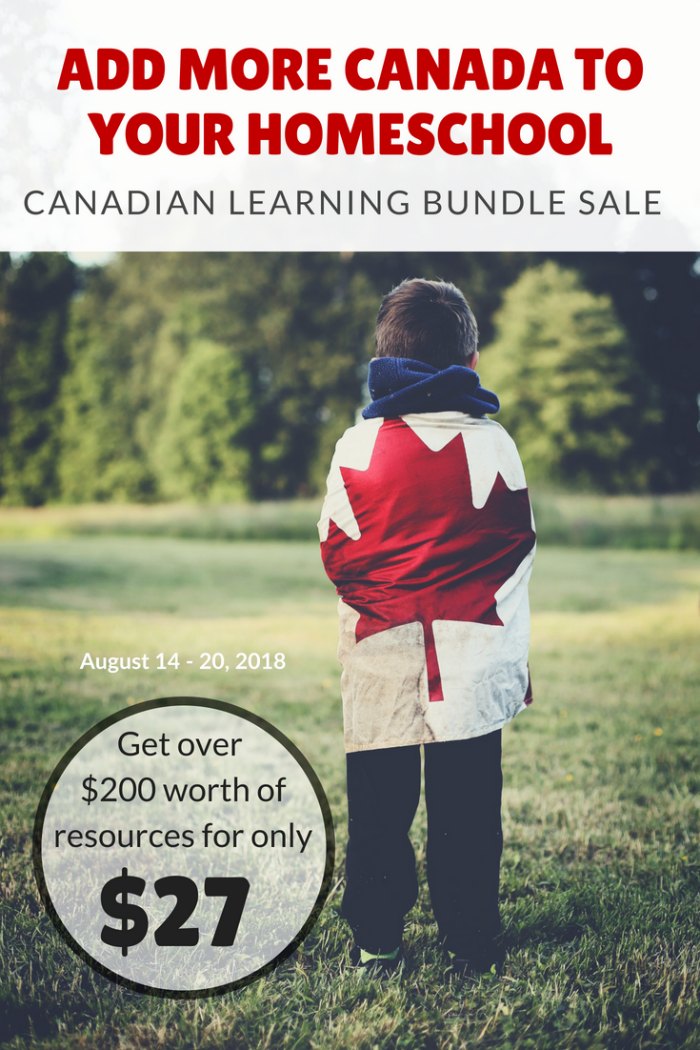 I'm a contributor and affiliate for the Canadian Learning Bundle; all opinions expressed are my own.
The Canadian Learning Bundle is on sale from August 14th – 20th. It includes over $200 worth of resources for only $27. All of these ebooks, unit studies, and study guides were written by Canadian homeschoolers just like you (and me!).
This year's Canadian Learning Bundle includes:
Canada's Indigenous People: an inquiry-based unit
Farmschooling Book 1: Living Math and Lessons for Real-World Learning
All About Canada: A Canadian Symbols Unit
Canada Printable Pack for Pre-K
Canada (a 45-page study guide)
Airborne (a novel by Kenneth Oppel and novel study by Joel Michel Reed)
Homeschooling, Simplified: Great Books to Study Canadian History by Bonnie Landry
Love Rebel: Reclaiming Motherhood by Bonnie Way, Anna Eastland, Monique Les, Monique LeBlanc, and Melanie Jean Juneau
48 Canada-Themed LEGO Challenges by Lisa Marie Fletcher
The Canadian Reader and What in the World? (most recent copy of each, plus upcoming September edition)
Vincent Van Gogh's Sunflowers Lesson Plan 
Canadian Social Studies Bundle by Diana Bailey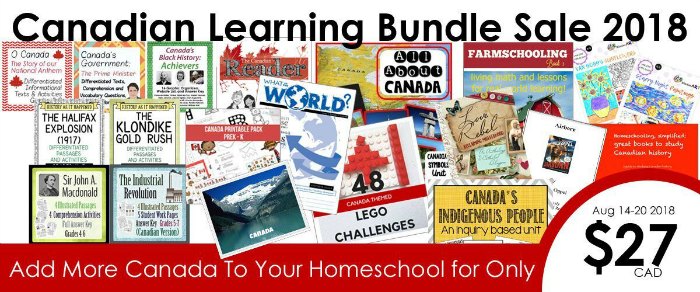 This year, I'm planning a year-long Canadian Catholic unit study with a friend of mine. Some of these resources will be the perfect for us! We're starting off by studying Canada's First Nations, so the unit study will be useful. By the end of the year, we'll be getting to events like the Halifax Explosion and studying our Canadian government, so Donna Bailey's resources will be helpful.
Whether you're doing a comprehensive study like us or just trying to learn more about Canada with your kids, any of the resources in this bundle will be a huge help. And if you need some encouragement as a mom, sit down with a cup of coffee and Love Rebel.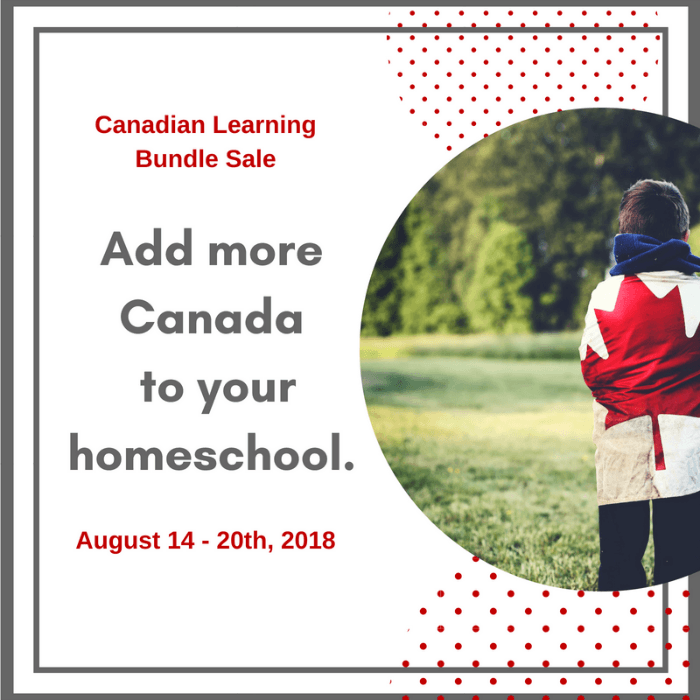 Plus, buying the bundle also gets you a special discount on these great products:
50% off Bonnie Landry's workshop Homeschooling with Joy
20% off the Emerging Entrepreneur video course
20% off your membership to the Canadian Time Capsule
All products in this bundle are digital products available to download instantly. The Bundle is on sale only until August 20th and you'll have until September 30th to download all your products. Then it's gone—and you'll have to find these resources yourself and pay full price!
So check out the Canadian Learning Bundle now and grab your copy!