Parenting is hard. Catholic parenting is even harder. Today's society looks down upon Christianity in general and Catholics in particular. Daily, our families are bombarded with anti-Catholic messages on TV and billboards and in schools and magazines. Raising holy, healthy families can feel like swimming upstream or starting a fire with a flint and steel.
That's why I love hearing about great resources to support our efforts as Catholic parents, like Evango's 5-day Catholic Parenting Challenge.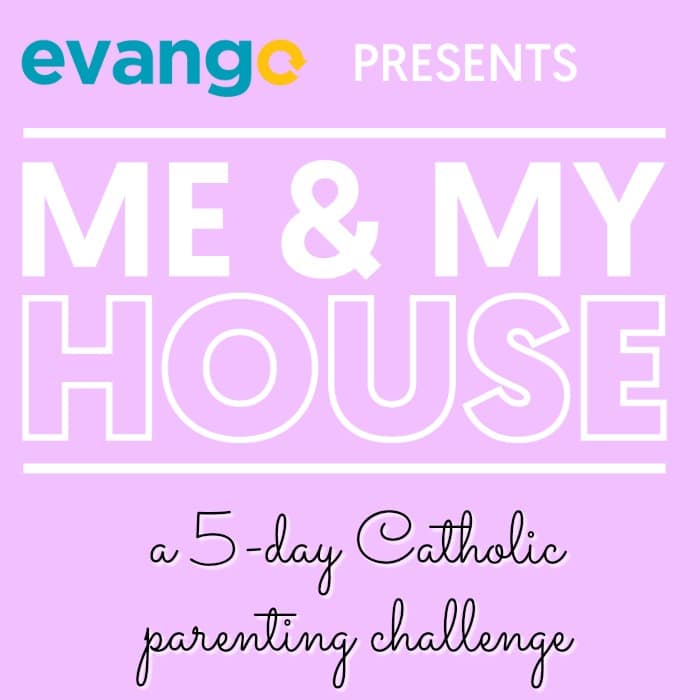 Just drop by the website and sign up with your email address. Over the next 5 days, you'll get a short video with a simple action. Don't freak out. You got this. It's easy.
These small but powerful activities can completely transform your family. Take a few minutes each day to invest in your family.
If you don't like watching videos, you can also just read the video transcript. (I find that easier, as I have four eager little people who flock to the computer as soon as I start a video. On the other hand, that could be a way to talk about the challenge ideas with them and see what they think about the ideas…)
There's also a private Facebook group, where you can connect with other Catholic parents to discuss the challenges. And you can share the challenge with your friends to unlock more resources!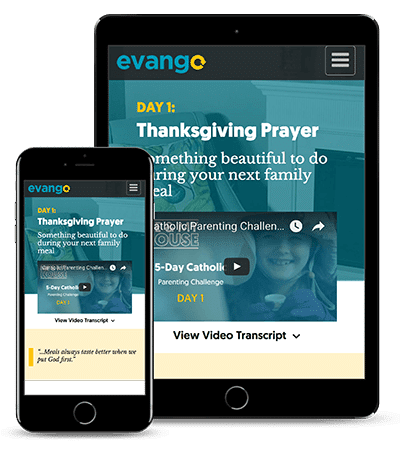 Sometimes, with all the "expert" parenting advice we see and hear, it can feel like parenting is really complicated. What I appreciated about this 5-day challenge is the simplicity. It only takes a few minutes each day to read the challenge, and a few more minutes to implement the simple, practical ideas presented. Yet these small actions are like the ripples in a lake—they are sure to have lasting positive consequences in your family.
This Catholic parenting challenge is hosted by lay evangelist Patrick Sullivan. He and his wife Kyla have seven children. Patrick has been keynote presenter at numerous conferences, retreats and parish missions, as well as instructor for various courses on the holy Scriptures. His current project, Me and My House, is a Catholic parenting program designed to assist and encourage parents in their most sacred task.
So sign up, challenge your friends, and take your parenting to the next level…
I received compensation for this post; all opinions expressed are my own.