I first encountered live theatre during university. Since then, my husband and I have enjoyed plays in various cities across BC and Alberta. We also enjoy introducing our daughters to the wonders of theatre, though it's harder to find plays that are suitable for kids. That's why I really enjoyed Baking Time.
Baking Time is a play intended for kids ages 3-6 and their parents. It's celebration of the art of baking and storytelling. Children will have fun watching as Bun and Bap try to contain the damage they've done by over-yeasting a batch of dough. (Yes, there's real bread dough on stage!)
Baking Time showed at Presentation House Theatre in North Vancouver and has also returned to various other venues, including the Vancouver International Children's Festival. The performance we attended also featured live cello and accordion accompaniment to the vocals of their talented cast.
"Each audience member will go home with a tiny loaf of homemade bread (gluten-free is an option!) and a head full of the possibilities that come with hands-on creation. We began collaborating on this project with Oily Cart Theatre in 2002. This is truly one of my favourite productions for young people and it is a privilege to bring it to Western Canada for the first time." ~ Kim Selody, Artistic Director, Presentation House Theatre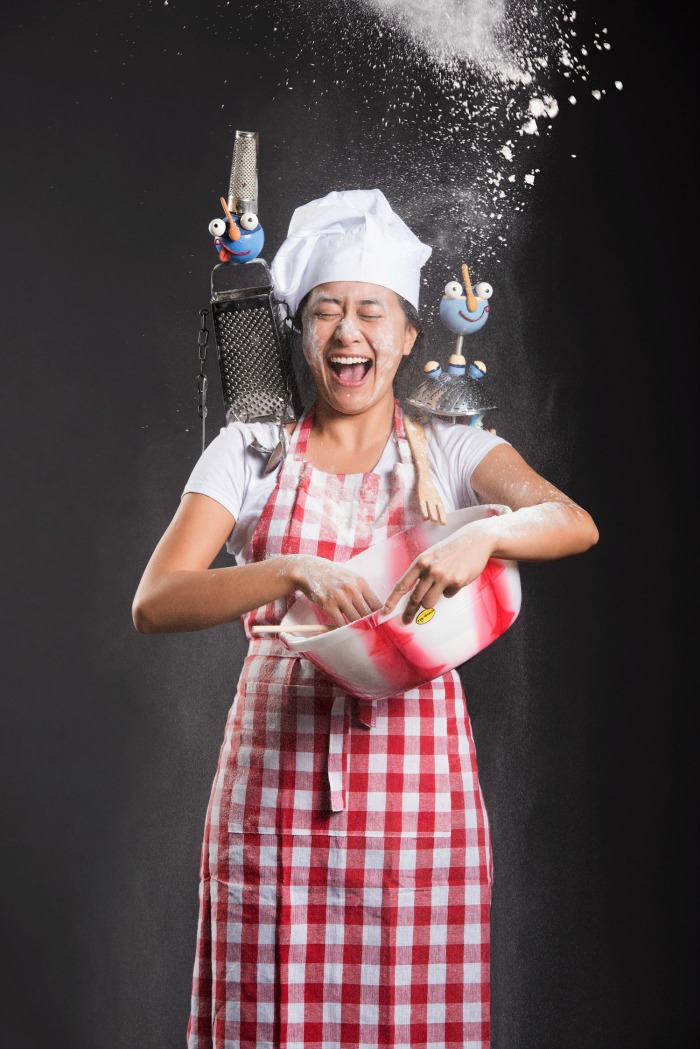 We saw this show on opening night and it was FANTASTIC! I took Lily and Jade (ages 6 and 3) and they had so much fun! They got to sit right in front for the play, along with most of the other kids. The actors got the kids involved in the show. The music and singing was amazing and the story was tons of fun. If you have kids ages three plus, I recommend checking it out and going down!
"This is a show that involves all the senses – touch, taste, smell, sight, and sound," explains Selody. "Our hope is that everyone goes home with an understanding of the delights of bread making and, perhaps, an appetite to bake up some adventures of their own."

I received a family four-pack of tickets to attend this show; all opinions expressed are my own.