Today, TKM contributor Anni tackles the infamous Ephesians verses on husbands and wives. She explains her own reasons for disliking these verses—yet also the ways that Paul's words to husbands and wives are challenging her to show love and respect to her husband.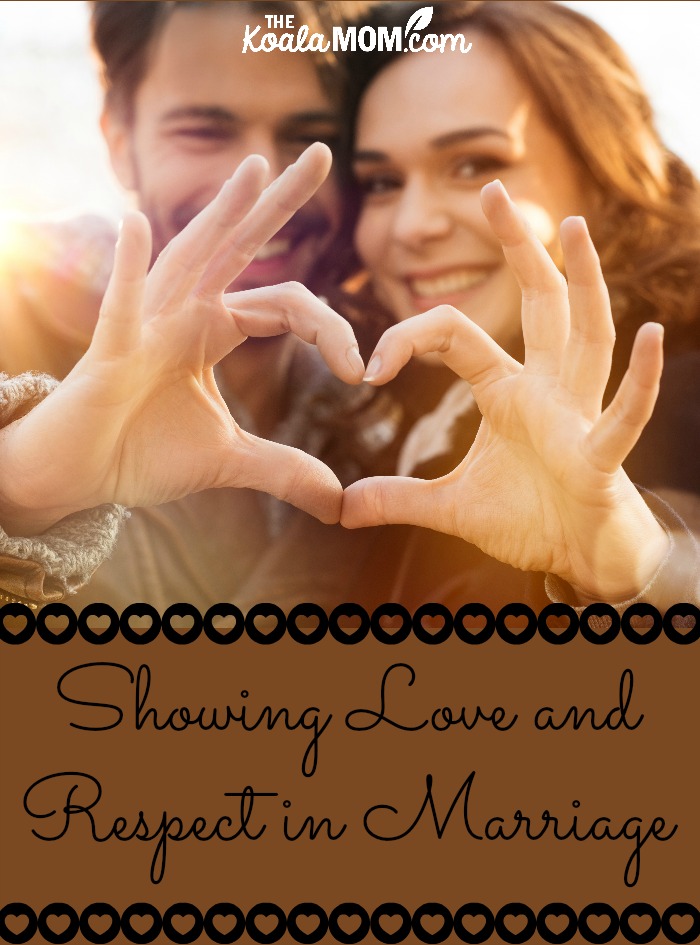 Years back, I was attending a Catholic women's group when I was asked, "Since your husband is the spiritual head of the house, why are you here?"  You see, my husband is Methodist; I am Catholic.
Needless to say, that was the last time I attended that group. I also left with a bad taste in my mouth regarding my husband being the spiritual leader of anything when it comes to my religious expression. Since then, the reference to him being the spiritual head of the home has become our
running household joke.
Lately, however, I keep coming back to that sentiment. 
1 Corinthians 11:3 states: "But I want you to understand that Christ is the head of every man, and the husband is the head of his wife, and God is the head of Christ" (Harper Collins Study Bible, NRSV).
I also hear Ephesians 5:22-24 often cited: "Wives, be subject to your husbands are you are to the Lord.  For the husband is the head of the wife just as Christ is the head of the church, the body of which he is the Savior. Just as the church is subject to Christ, so also wives ought to be, in everything, to their husbands."
When reading those words, I bristle. I don't like to think that my husband ought to tell me anything.
However, what has been weighing on my heart, is the rest of the passage from Ephesians. Specifically, Ephesians 5:33: "Each of you, however, should love his wife as himself, and a wife should respect her husband."
When my husband asked me to marry him, I knew that no matter what may happen in our relationship, he would have my back and have my best interests at heart.  I had faith he would be a partner to me, and with me, in all areas of life.
Despite not always seeing eye-to-eye, he has been a partner. He has consulted me on every major (and most minor) decisions we have made in our marriage.
Because of his love, fidelity, and partnership, I am realizing I owe it to him to have his back, to take his interests to heart, and to be a partner to him.  The marriage isn't just about me—it is about us, as a team.
I love the sentiment found further in 1 Corinthians 11:11-12: "Nevertheless, in the Lord woman is not independent of man or man independent of woman.  For just as woman came from man, so man comes through woman; but all things come from God."
Given the task handed to my husband to love me the way he loves himself, and knowing we are not mutually exclusive individuals by virtue of our marriage, I have to take a hard  look and determine if I respect him as my husband.
If I do respect him (which I would like to think I do), the question I must next ask myself is, what are the ways I show him my love and respect?  How do I express my love and respect? And what are the ways I can best support him, as he lives his vocation to love me as he loves himself?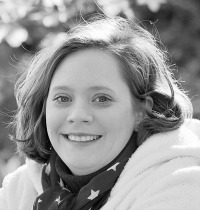 Anni Harry is a proud Catholic, Army wife, and mother to a three-year-old boy and five-month-old girl.  She currently stays at home, but has a BA in History and a Masters of Social Work (MSW). She is a cradle Catholic who spent time exploring various other religions and reverted back to the Catholic faith. She blogs about her faith, parenting as it pertains to her family and her professional experience, and the adventures wherever the United States Army sends their family! You can follow her blog or find her on Facebook.