As a new blogger, it can be daunting to try to find an audience in today's blogosphere. One way I enjoy connecting both with other bloggers and with new readers is by joining blog linkups. A linkup is a list, usually on a specific topic, hosted by a blogger who invites other bloggers to add their links. Here's my tips for joining and making the most of linkups.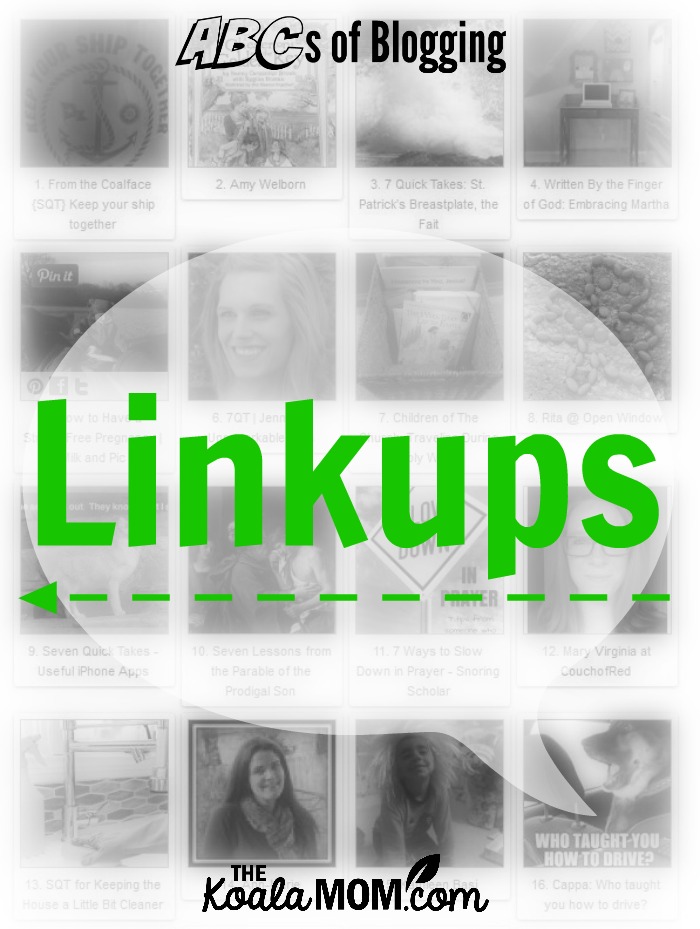 Two Types of Linkups
There are two types of linkups (also known as blog hops). The first is an open linkup, which anyone can join. The blogger hosting this usually uses a service such as SimplyLinked or InLinkz to allow other bloggers to enter their link, title and an image in the linkup list. These lists are often organized around a topic, such as marriage, food, or crafts. And these are usually ongoing linkups that are hosted every week on the same topic.
The second linkup is organized by a few bloggers on a specific topic, usually for a specific day. For example, every month I join the Canadian Homeschooling Bloggers for a linkup on a specific topic for that month (last month we talked about art in homeschool). Lisa Marie (our host) collects all our links in a list which she publishes on her blog. We all write our own posts and include a link back to her blog. This list is open only to those of us in the Canadian Homeschooling Bloggers group.
Follow Linkup Etiquette
Before joining a new linkup, make sure you read through the hosting blogger's rules. Most bloggers request that you follow them on social media when linking up. There may be multiple hosts who are  promoting the linkup and your post in it; take a few seconds to follow them as a thank-you for hosting the linkup and promoting it.
It's also good form to include a link back to the hosting list in your blog post. That gives added value to your readers as well; if they liked your post about a specific topic, they can find more posts on that topic by following the link to the linkup.
Finally, when adding your links to a linkup, make sure that you visit a few other posts in the list and leave a few comments. Don't just leave your link and run. Let the other bloggers know that you found them via the linkup and thank them for participating there.
Getting the Most Out of a Blog Hop
A popular linkup can have hundreds of links in it. That's good; it means that people are visiting this blog, reading posts, and taking the time to join the linkup. It's also bad, because it means your link can get lost in the list. The best way to get noticed on a linkup is to get your link in first. Try to join as soon as the linkup goes live. Many linkup hosts will send out email reminders when the list goes live. You can also mark it on your blogging calendar.
For example, 5 Minutes for Mom hosts an annual Ultimate Blog Party which allows bloggers to add their links to various lists. The first year I participated, I was somewhere in the middle of the crowd. The second year, I stayed up late and watched the clock, waiting for the linkup to go live so I could get my link in first. So many other bloggers had the same idea that we managed to crash 5 Minutes for Mom's servers (and then had a great party on Twitter with Susan waiting for the servers to get the website back online!), but I got my link in first and got a lot of traffic that year.
Hosting a Linkup
Hosting a blog hop is easy. You sign up for a free account with a list hosting service. That will enable you to create a code that you embed in your blog post. Then you write a post inviting others to join your linkup and specifying your topic, and hit publish. Promote your linkup on social media and in your blog groups.
If you have a small audience, consider inviting another blogger to co-host your linkup with you. The two of you can take turns writing the post each week before you both publish and share it. You'll reach a wider audience and be able to support each other. I'd recommend hosting the linkup on a weekly or monthly basis so your readers can expect a post to join on a regular basis.
You can also get a smaller group of bloggers together to write a closed linkup. Either suggest a topic in your blog community or brainstorm a topic together. Make sure your posts all go live at the same time. If someone in the group has graphic design skills, they can great a fun button for your little linky. Or you can just add a list at the end of your post, with links to the other bloggers in the group. I did this last summer with several other bloggers when we shared our Summer Survival Tips for WAHMs.
Some of My Favourite Linkups: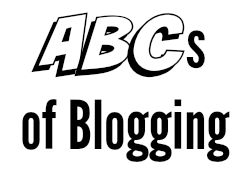 Do you join blog linkups? Have you hosted a blog hop? What tips or advice would you share?