What's your favourite sort of TV show? reality shows? dramas? high crime? I like watching reality shows with my husband because we have fun talking about what we'd do if we were on the show. Would you be able to eat that? would you pick challenge A or challenge B and why? Sometimes it's fun to laugh at the people on the show because they are so incredibly bad at something. Worst Cooks in America promises plenty of the latter sort of entertainment.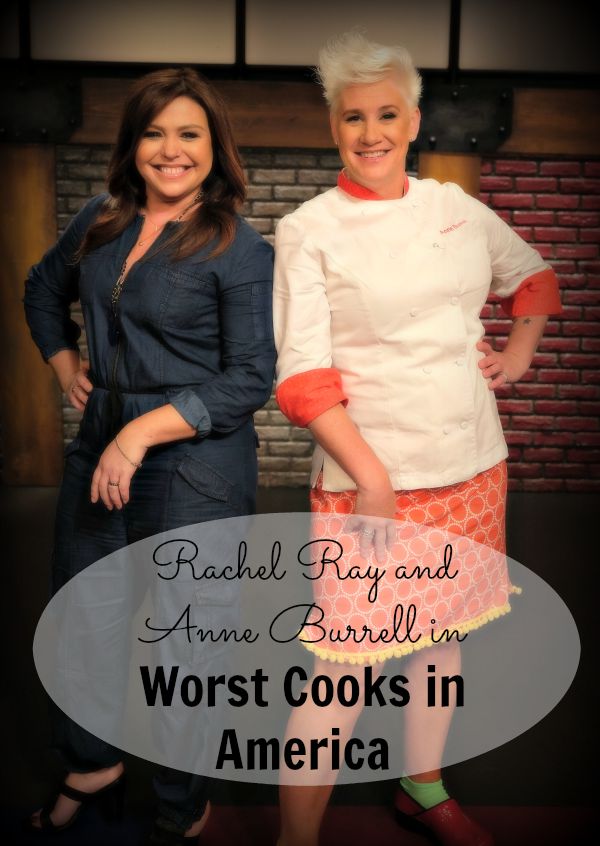 In six-episode special series premiering on Wednesday, September 23rd, Rachael Ray joins four-time winner Anne Burrell in the kitchen to transform seven celebrity cooking disasters into culinary VIPs. Anne and Rachael each lead a team of personalities who have many talents on-screen, but little savvy in the kitchen—and these food masters are determined to whip the celebs into culinary shape.
I know several professional chefs and I know my own abilities in the kitchen. I can produce a good meal for my family every night, but I'm not a master in the kitchen. I can imagine there will be lots of stress and amusing scenes in the kitchen as these all-star recruits—Dean Cain, Ellen Cleghorne, Jenni "Jwoww" Farley, Chris Soules, Jaleel White, Kendra Wilkinson and Barry Williams—try to learn how to cook.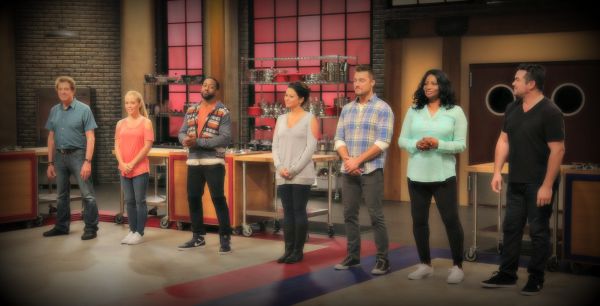 "With Anne and Rachael as team leaders to a roster of cooking-challenged celebrities, Worst Cooks in America boot camp is high energy and hilarious," said Bob Tuschman, General Manager and Senior Vice President, Food Network. "The kitchen is bursting with big personalities and comical culinary mishaps—but along the way some of these celebs actually develop impressive cooking chops."
Hmmm, wanna place bets with me on which celebs actually turn into decent chefs?
Upcoming episodes feature suspenseful blindfold dish tastings, a rousing game of Family Food and small-dish tapas-style entertaining. The Worst Cooks in America season culminates in a finale on Wednesday, October 28th at 9pm ET/PT where the most improved recruit is awarded $50,000 for charity and bragging rights for their mentor. (Are you rooting for Anne or Rachel?)
You can watch hilarious exclusive video starring the celebs, see highlights, get culinary tips, vote on their favorite Worst Cooksand much more at the FoodNetwork.com.  Join the star-studded conversation on Twitter using #WorstCooks. Or check out the videos and pictures below:
I received compensation for this post; all opinions expressed are my own.