At the end of a long, busy day, my husband and I often like to relax together by watching a TV show. By the time we get the girls into bed, we usually only have about an hour before I'm ready for bed myself—just enough time to catch up on our favourite episode. Plus, I like the fact that we usually end up chatting and joking about the show while watching.
Next month, I'm looking forward to the start of the Great Food Truck Race. Back for its sixth season, this show will follow seven food trucks down the historic Route 66 from California to New Mexico and Texas and then up into Oklahoma and Illinois. There should be lots to see along those 2,500 miles—and lots of tasty food to drool over while watching TV! (Too bad the food trucks aren't coming to Canada!)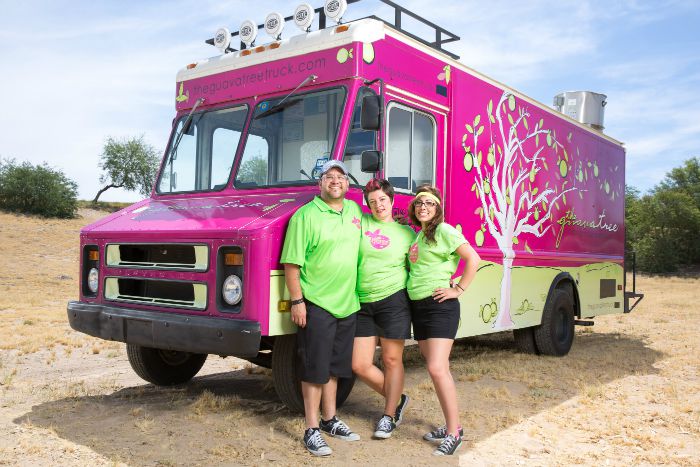 "These skilled food truck entrepreneurs and our viewers are in for the road trip of their lives," says Bob Tuschman, General Manager and Senior Vice President, Food Network. "Their journey across historic Route 66 reflects food culture itself: fast, intense, creative and delicious."
The seven teams are professional food truck owners who come from all across the US. They include Diso's Italian Sandwich Society (Brooklyn,  New  York), GD Bro Truck (Orange Country, California), Pho Nomenal Dumplings (Raleigh, North Carolina), Postcards (Los Angeles), Spice It Up (Phoenix), The Guava Tree Truck (Dallas) and Waffle Love (Provo, Utah). While I like the hot pink Guava Tree Truck, I think I'd be rooting for Waffle Love—I love waffles and that's usually one food truck I hit when we're at a fair or event.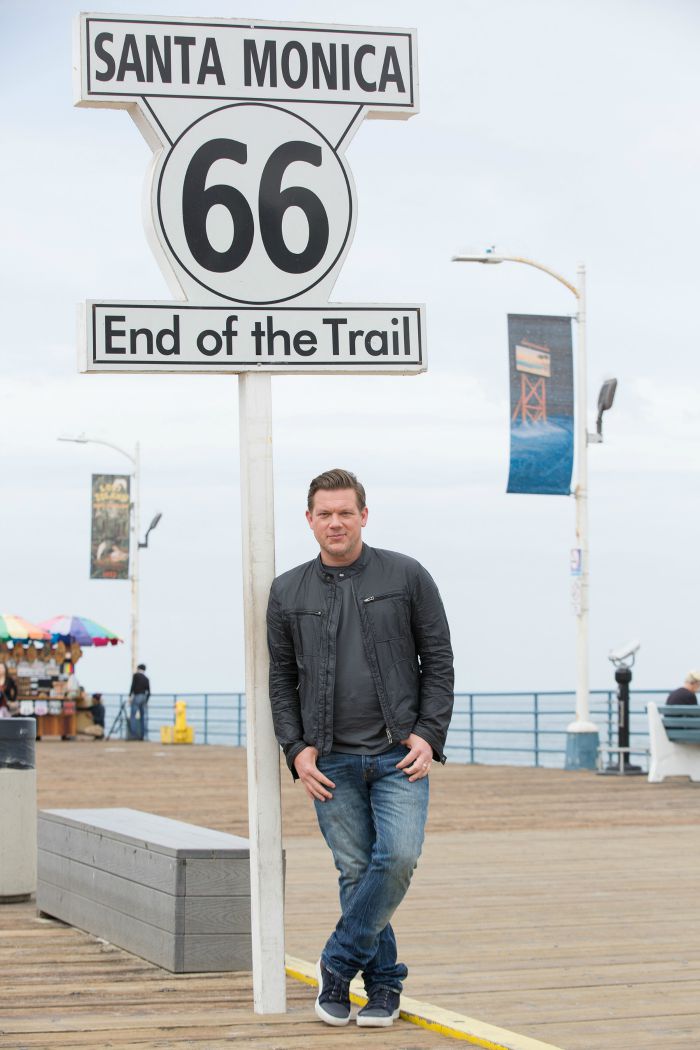 The first episode kicks off with host Tyler Florence welcoming teams to Santa Monica and sending them on their first challenge: a race to sell $200 of their signature dish on Santa Monica Pier.  After a head-to-head sales showdown, teams begin their epic journey across the US. Their first stop is Lake Havasu City, Arizona, where Tyler gives the first Truck Stop Challenge. Each team must create their own take on a fish and chips dish, and the first team to sell 20 orders wins a cash prize.  These food truck pros quickly learn this race is more than just another day in the kitchen and one team is sent packing.
Mark your calendars for Sunday, August 23rd and join the epic race!!!
Fans can discover more about The Great Food Truck Race, relive highlights, check out behind-the-scenes moments, read interviews and much more at FoodNetwork.com/FoodTrucks.  Join the conversation on Twitter using #GreatFoodTruckRace.
I received compensation for this post; all opinions expressed are my own. Pictures used with permission.