After Christmas, my husband and I went downhill skiing at Nakiska Mountain Resort with my brothers (who were both snowboarding). Between pregnancies and babies too young to leave with grandparents, I go skiing about once every three years. I decided this was the year and we'd better hit the hill. We had a lovely sunny day with a great view from the top of the hill: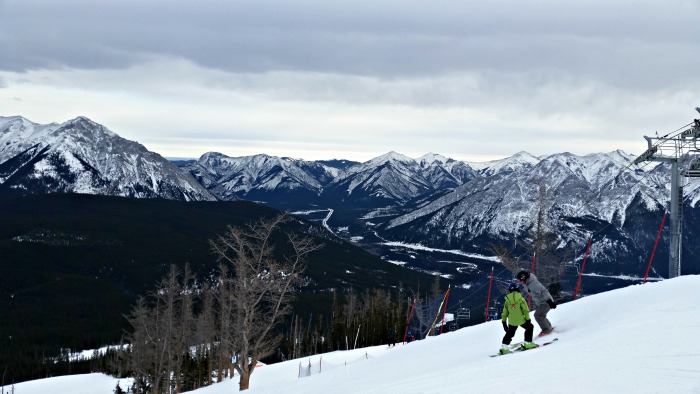 My twin brother is an avid snowboarder with a season's pass at a local hill, so his job was "tour guide" on the mountain (aka, please help us less experienced skiers / boarders get down the hill without killing ourselves). He actually started snowboarding at the same time that I started downhill skiing. Over the past few years, though, he's had more time to practice than I have! He's a heavy duty mechanic and his Snap-on jacket made him easy to find on the hill:
My husband got me a new Samsung Galaxy S5 phone for Christmas. (I told him that if I was going to go mobile, I wanted matching devices so it'd be easier to learn how to use them.) I had fun taking pictures, including, of course, a selfie: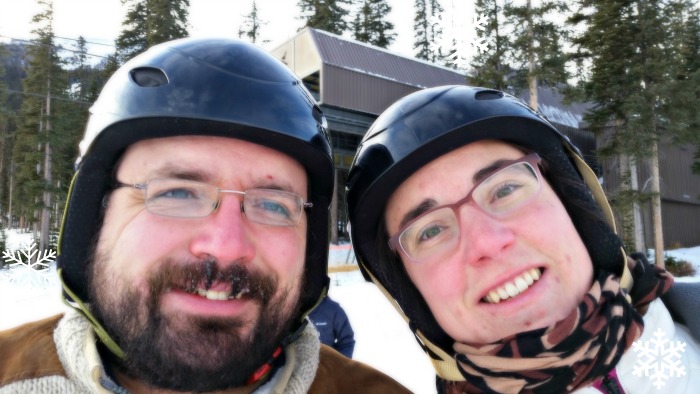 By noonish, I was getting back into the rhythm of sliding down the hill. I'd figured out a few runs that I enjoyed, and learned which run to avoid. By then the hill was starting to get busier: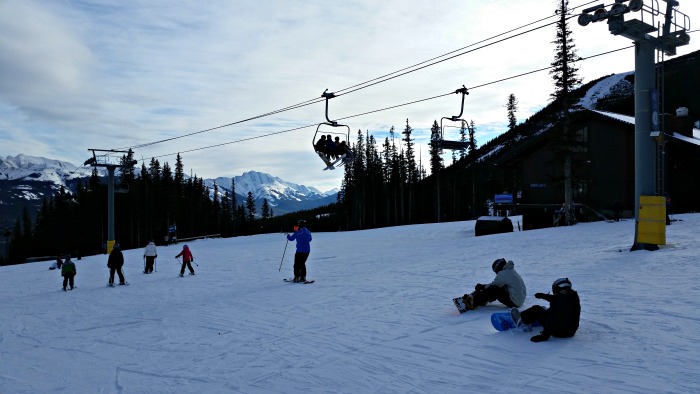 I had fun watching the little kids flying down the mountain. It made me wish we'd brought Sunshine with us and put her into ski lessons (maybe next year). I didn't go downhill skiing until I was an adult, so I'd like to take the girls skiing while they are young enough to learn faster than I did.
We left mid-afternoon and enjoyed the scenery on the drive home in the Jeep (which we've put back on the road):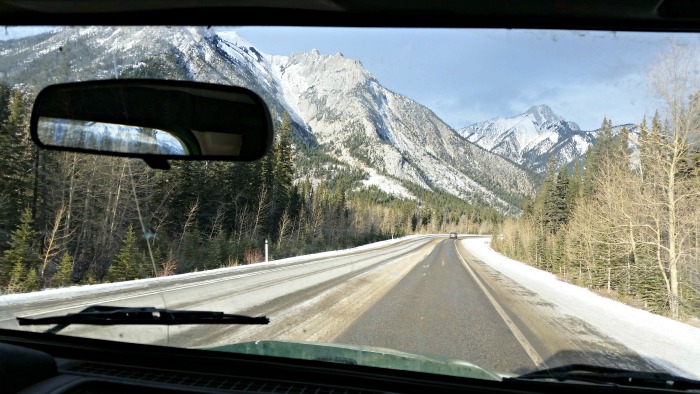 Traffic slowed down for a herd of mountain sheep by the road, including this brave (or stupid) ram who decided he wanted some salt: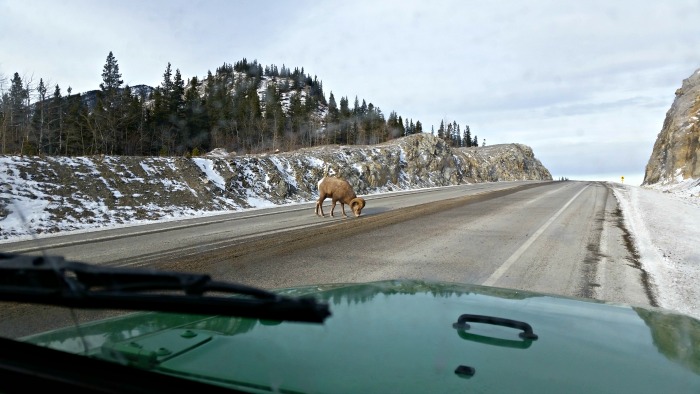 Downhill skiing for an afternoon was fun, but not enough! I would love to plan a family ski vacation and try to get Sunshine onto skis. Not this year, but perhaps next! Do you enjoy skiing or snowboarding? Were you able to fit some recreation in this Christmas holiday?