My husband and I started our Christmas shopping last week. Something the girls wanted was on sale at the mall, so it seemed like a good opportunity to save some money on Christmas gifts. The problem was getting there to pick it up.
If I went, I had to buy it without the girls noticing. (That worked last year, but I suspect it wouldn't work this year).
If my husband caught the bus down there after work, he'd get home really late. (That happens enough with his evening courses).
So we ended up heading into the city to meet him. He went to get the toy while I wandered the mall with the girls, while they asked, "Where's Daddy? Can we go to the toy store?" Needless to say, it was a bit complicated. And the toy wasn't even on sale (drat flyer fine print).
After that little attempt to get just one item on our list, I was left thinking, "There's gotta be an easier way to buy Christmas gifts ." And there is. Shoppers Drug Mart has GIFTS MADE EASY for everyone… whether you want to shop in-store or browse online.
My husband and I like browsing online, comparing prices and ideas until we find what we want to get. Then we head to the store to actually grab it. Shoppers Drug Mart has made that easy with their new online guide that allows you to filter through gift ideas by price, category, or gift recipient.
I took a look through the gift guide, and it didn't take me long to find a few things the girls would love to find under the tree this Christmas:

Aren't these cars adorable? Jade's latest word is "dar," which she shouts when we're out driving or looking at a book together. We have a wooden truck that Sunshine and Lily have barely played with, but Jade gets it down every chance she gets (and gives the dolls a ride). These B. Wheels are just the right size to hold—and so cute!!!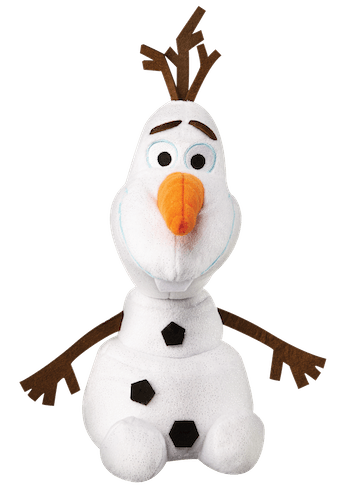 Okay, yes, we're big Frozen fans. We've got the DVD, the CD, the poster, the costumes… we might as well have Disney Frozen Olaf, too, right? Especially since he's so cute.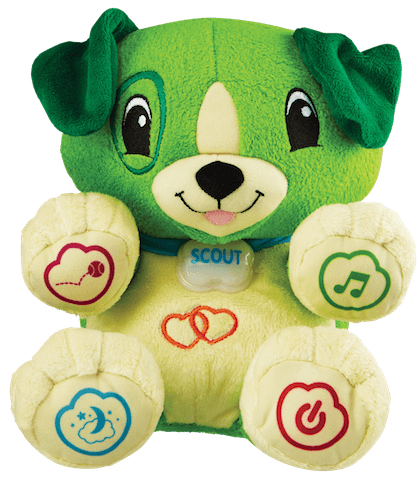 Doesn't this LeapFrog My Pal Scout just beg to be cuddled? Again, I can picture Jade's face if she found this under the Christmas tree. She loves dogs and has a cute little "woofing" sound when she sees one. I suspect Sunshine and Lily would be happy to help her with all of the buttons. (I'm glad to see there's a power off button too!).
While you're down there shopping for the kids, why not grab something for him too? Shoppers Drug Mart has a wide selection of gifts for the Modern Man, like this: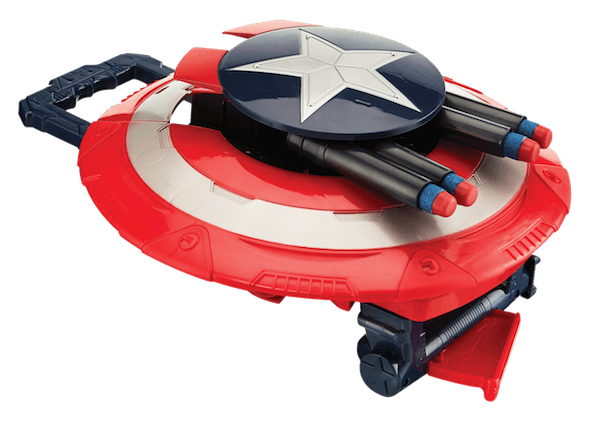 Oh, wait, that's for the kids. (I still think my husband would like it.) Still, Shoppers Drug Mart has everything else he needs, from fragrances to grooming essentials.
Plus there's a wide selection of hostess Christmas gifts, whether you're having a party and need some munchies on the side for the guests, or dropping by a party and need something to give to the hostess. Or maybe you need some sweets for the office. Or something to hide in the top of the pantry to snack on after the kids go to bed (not that I'd ever do that, of course).
Most Shoppers Drug Mart stores are open late this holiday season, in case you're trying to get there after work (or after the kids go to bed), or if you're a last-minute type person who's gonna be shopping on Christmas Eve (I'd better remind my uncle about that). Each location also has exciting in-store sales, promotions and exclusive holiday gift sets, so you'll want to drop by your local store to see what deals you can find. Plus, earn Shoppers Optimum Points on almost every purchase (gotta love the points!).
How do you like shopping for Christmas gifts? What tips you share?

Although this post has been generously sponsored by Shoppers Drug Mart, the opinions and language are my own, and in no way do they reflect Shoppers Drug Mart.