Most of us are easily annoyed by certain little things our husbands do. Maybe he leaves his socks by the bed or tracks mud across the floor or listens to the TV too loud. Today, author and speaker Brenda Wood shares a big-picture perspective on those little annoyances.

Most wives tiptoe through their mornings so that everyone else sleeps in. This means we can have a shower without short people yelling "Mommy, Mommy!" under the bathroom door. We might even get our first sip of coffee without questions like "Where are my sneakers?" or "Honey, did you do the laundry? I don't have any clean underwear." As time goes on, we get used to this silence. It becomes our way of life.
Hubby works late and we shush the children so he can sleep in on a Saturday. Or maybe he finally gets a chance at an afternoon nap and we herd the crowd to the backyard. A teenager may not be at their best of a morning, so we whisper through the early hours because it brings everyone peace.
When Ron and I retired, I continued this habit. Ron seldom had enough sleep through the night and I've always been a 5 am kind of gal. I made my coffee by the light of the fridge door so that the overhead kitchen light wouldn't glare toward the back and wake him. I read by flashlight and showered after he awoke.
When cancer entered our home, that quiet silence became mandatory. I set the television to closed caption and followed the words on the screen, turned the ringer down on the phone and closed the windows against traffic.
Today I slammed a cupboard door by mistake… and listened for Ron's feet to hit the floor in the bedroom. I felt my loss in a new way because now my silence doesn't matter… so I guess it is okay then, to cry out loud.
(From The Pregnant Pause of Grief, the first trimester of widowhood)
"Why is she writing about death on a marriage blog?"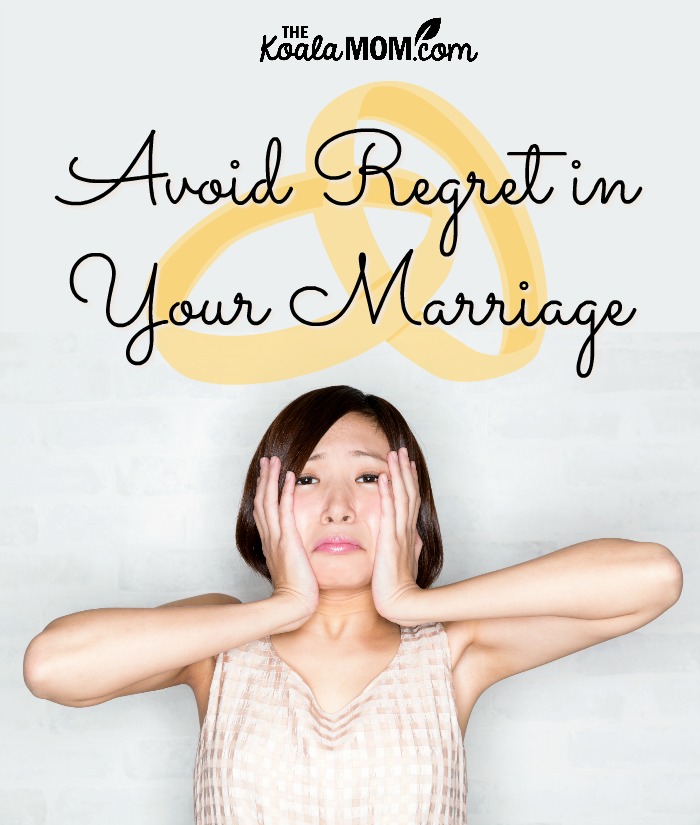 Oh, yes, I hear your words loud and clear as you wash hubby's greasy work clothes, wipe down another spotted mirror and boohoo the fact that he worked late and you had to keep dinner warm.
I write about death because it comes to all. I write so that your present becomes your better future.
Why attack one another with bickering, insults and backbiting? Why whine about our lives together now, when our future most certainly brings regretful loneliness? No matter how deeply we care for one another now, someday we will regret millions of missed opportunities to love even more.
I write… because I wish I had.

Brenda Wood is a motivational speaker and author of several books. She and her husband Ron were married for 47 years before he passed away. You can find out more about her on her website or by following her on Facebook.