In our marriages, looking back can sometimes help us look ahead. When I cherish the memories of happy times we've shared before, I'm more likely to think happy thoughts about my husband and look forward to more happy times together. I was reminded of this the other day by my husband.
"Tell me a happy memory," he asked.
He caught me by surprise, so my mind went blank. I threw the questions back at him and  so he took a turn first. Listening to his memory made me smile and by the time he was done, I'd come up with a memory to share.
It was fun to tell stories together and to cherish the memories of things we've done together, either long ago or not so long ago. Sometimes, his memories surprised me, either because I'd forgotten them or because he remembered something differently than I did.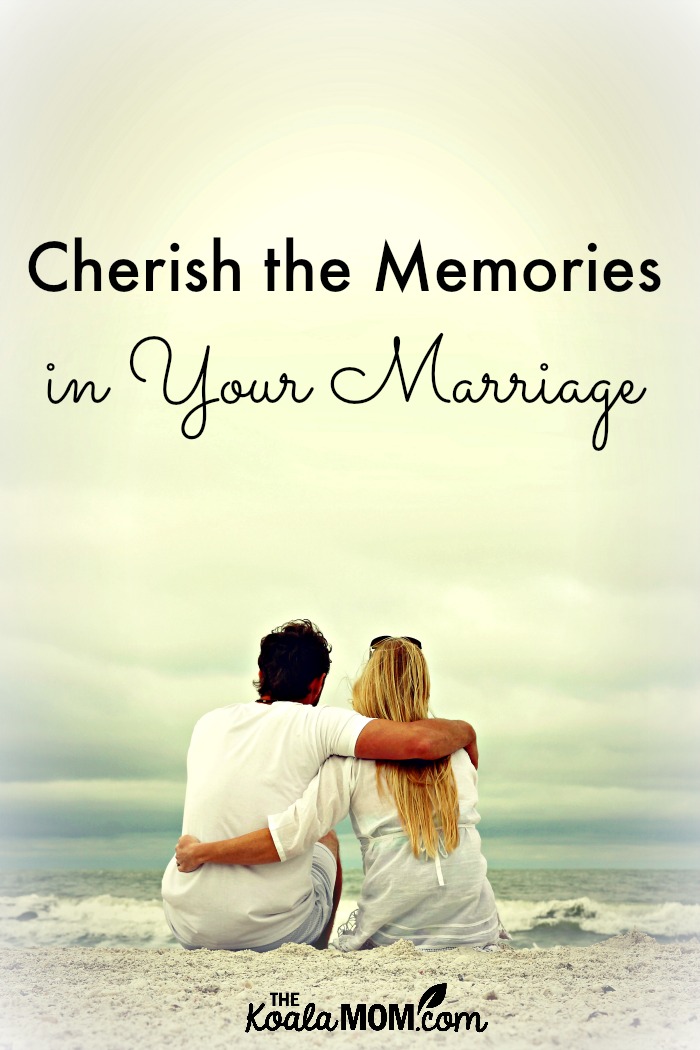 Sometimes, when we're going through a stressful season of marriage, it can be easy to forget those happy memories and the things that brought us together. Sleepless nights because of a new baby or long hours working a new job or looming school deadlines leave us tired and grouchy. In those moments, a walk through memory can help restore some joy or perspective.
Shortly after we started dating, I bought a photo album with a green satin cover. Into it I slid the pictures I took of some of the things we did together: our hike in the mountains on New Year's Eve, a rugby game, a formal event his university fraternity hosted, our first university graduations, friends' weddings, our engagement pictures.
It's fun to look back through those pictures and remember some of the crazy things we did—like driving four hours to the mountains for "breakfast." This is the first picture of us together a couple months after we started dating: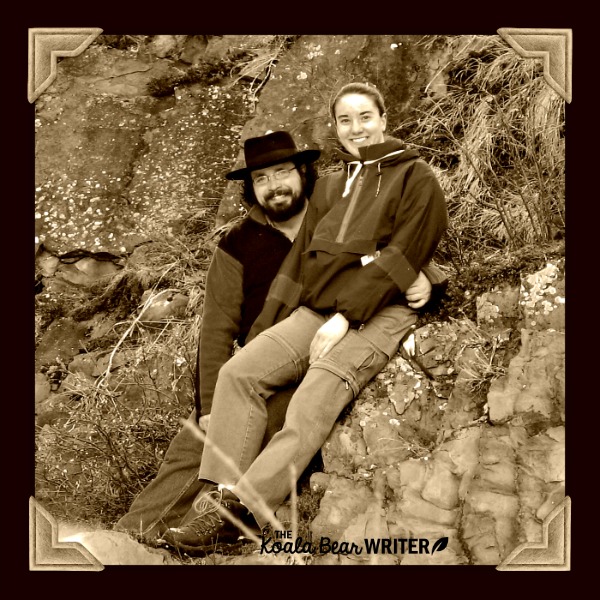 Photo albums are a great way to start the memories. If you're a writer like me, maybe you've also journalled through significant events—or blogged about them. I started this blog soon after we were engaged, so going through some of my earlier posts is fun as I remember what we were doing back then. It's also a good way to come up with date night ideas—remember those things you used to do, before kids, like going to plays or museums? Get a babysitter and do it again!
If you are struggling with anger or resentment towards your husband, make a list of good memories or good things he does. A friend of mine used a "kiss tax" for a while; for every angry thought she had about him during the day, she had to give him one kiss when he got home. You could do the same thing with memories; for every bad thought about him, write down a good thought.
Paul told the Corinthians to "take captive every thought to make it obedient to Christ" and either a kiss tax or a memory tax helps take those angry thoughts captive—and put perspective on your relationship.

Here are more ways you can cherish the memories in your marriage:
Write him a letter about a happy memory and slip it into his coat pocket, brief case, lunch bag, etc. or email it to him.
Make a little scrapbook or photo album of some significant, happy events in your relationship (perhaps with a little note about why they mean something to you) to give to him.
Play "tell me a happy memory," either out at a coffee shop or at home over a glass of wine, or even just while you're in the car driving somewhere.
Make a CD or playlist of some of your favourite music.
Plan a date back to a place you went when you first met (or a similar place, if you've moved away).
I find Alan Jackson's song "Remember When" inspiring for a walk through a relationship—all the ups and downs that got you where you are today, with the memories you have now.
What do you and your husband do to cherish the memories?