"Know who your husband wants to be best friends with? You. Knowing that secret will reap huge rewards in your marriage. It's why your respect, admiration and companionship are so important to him." ~Dr. Kevin Leman, Have a Happy Family by Friday
My husband and I were friends for three years before we started dating. We met at university and hung out between classes, studying together or debating our faiths or embarrassing our other friends by playing Duck Duck Goose in the cafeteria (um, yeah, it was a bit obvious we liked each other). I think friendship offers an excellent base for a marriage, but sometimes in our day-to-day married lives, it can be easy to forget that friendship.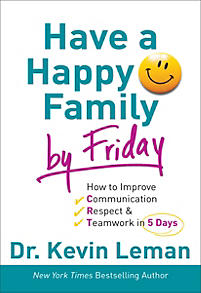 In his latest book, Have a Happy Family by Friday, Dr. Leman devotes an entire day (Thursday) to marriage. He offers four success factors for marriage and talks about what women and men most need. He also talks about how everything works better if a marriage works better (something I hinted at in my intro post: Happy Hubby = Happy Wife = Happy Family). The chapter is jam-packed with marriage advice, but what jumped out at me was this advice to be his friend.
If we're friends as well as spouses, then it's so much easier to face all the stresses that life throws at us. Hunting for a new house to rent can be an adventure. Fixing a broken washing machine is time to spend together. Kids acting out is an opportunity to show that you are a team and they can't pull it past the two of you.
I laughed when Dr. Leman wrote:
"But we [husbands] want to be best friends with guess who? You. Our plan worked well for a while but then one or more of those… what do you call them? children … entered the picture, and you got distracted."
Yeah, I'm guilty of that. Too often when he gets home I'm trying to get supper on the table or clean up a mess or help one of the girls do something. Or, after a day of getting hugs and kisses from three little girls, and listening to their stories and answering their questions, I'm just ready for some quiet time, when he wants to interact with me. It's good to remind myself that he's my friend and I want to spend time with him.
Dr. Leman's book includes some other great advice on being parents and spouses. On Monday, he discusses communication skills, giving tips for asking your children and spouse questions about their day (and actually getting answers). He mentions ways that how birth order affects our communication patterns. This chapter has two pages with hot tips for married couples on communicating; my husband and I are both middles, so I found Dr. Leman's specific advice for connecting very helpful.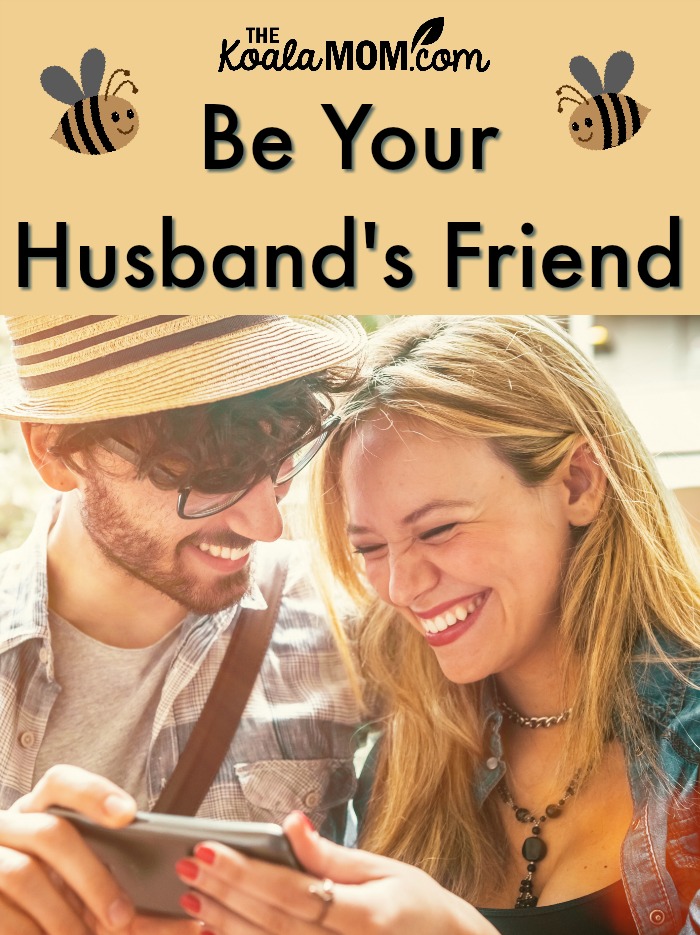 On Tuesday, Dr. Leman addresses the give 5: Time, Priorities, Activities, Work and Finances. I've mentioned how busy our first seven years of marriage have been, so the tips in this chapter were very thought-provoking for me. I've been looking at how we spend time together and how I can give more time to my husband and my daughters. Again, this made me think about having time to put into developing our friendship, even now as we're married.
On Wednesday, Dr. Leman discusses teenagers and how parents can guide their teens through the "perfect storm" of hormones. I kinda skipped this chapter, as we're not there yet and I didn't have a rebellious teen phase. Maybe I'll come back to it in a few years! Friday offers some quick advice on involving grandparents in your family.
The end of the book includes more advice in the form of Q&A for each specific chapter. Overall, this book offers a ton of advice for families. Some chapters contained enough information that I'd recommend spending a week on them alone (like Thursday). If you've ready any of Dr. Leman's other books, then some of this material is review; for example, my mother-in-law gave us Have a New Kid by Friday and so I found some of the material on Wednesday condensed that book.
Dr. Leman has a great sense of humour and straight-shooting advice. He and his wife Sande have five children and a bunch of grandchildren. He's the author of over thirty books on marriage and parenting and even a few kids' books. He's been featured on numerous radio and TV programs.

I received this book for review; all opinions expressed are my own. This post contains affiliate links; as an Amazon Associate, I earn from qualifying purchases.