I love meeting other moms who are also juggling jobs or businesses. I knew, even before I had children, that I wanted a career I could manage from home while being with my kids. Now that I'm actually living that reality as a mom and writer, I realize just how much work it is. I admire other women who are doing it and I'm always happy to give them a shout out. Today, I'm delighted to introduce you to Riley, a fellow mompreneur.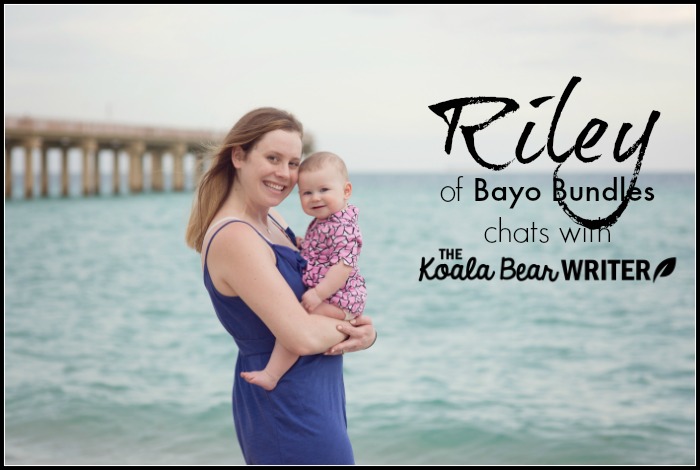 KBW: First, tell us a bit about yourself.
Riley: Hi, I'm Riley. I am a mom, a wife, and, most recently, a mompreneur. My company, Bayo Bundles, is a subscription service that delivers fun and educational activity kits for children each month. Each bundle covers a specific theme and includes several unique activities, such as art and crafts projects, scavenger hunts, science experiments, and more.
We do all the prep work and provide all the materials needed for each activity. We also include an educational booklet and detailed instructions. We make it easy for children to have fun and learn something new each month.
KBW: When and why did you start Bayo Bundles?
Riley: A few years ago I started volunteering as a tutor for young students with learning disabilities. I found it challenging to keep their interest for an extended period of time. I began creating fun, hands-on activities for each lesson. It worked like a charm—the children were having a blast and they were learning so much without even realizing it.
After having my daughter and getting to know other moms and dads, I learned that most parents are not the supermoms and dads we see on Pinterest. In fact, most parents wish they could do crafts and activities with their kids but they just don't have the time to put it all together. I knew I could make it easy for parents by expanding upon what I was already doing. I got to work and Bayo Bundles was born!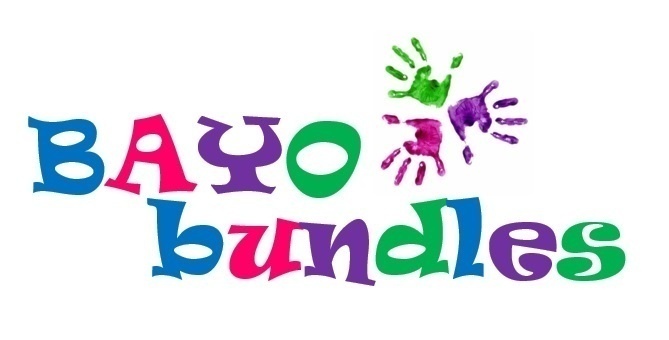 KBW: How did you come up with the company name?
Riley: I'm so glad you asked this question. I love telling the story behind my company name!
First let me say that I am obsessed with baby names. Obsessed! I gave more thought to my daughter's name than I did most of the other major decisions in my life. I really like unusual or unique names. I am pretty hung up on a first and middle name flowing well together. I've been "naming" my future babies for years, long before I was ever even pregnant. Basically, I spend a lot of time thinking about names.
When I was pregnant, my husband and I really wanted our daughter to have a middle name that means "happy." I spent months reading every baby name book and website I could find, looking for the perfect middle name.
Somewhere along the way I came across the name Bayo. I learned it's a Nigerian name that means "happiness and joy." It was on our list of potential middle names but ultimately didn't make the cut. When it came time to name my business, though, it was a clear winner. I knew I wanted something that started with a B (I love alliteration in a business name). I figured a name that means happiness and joy for a business that is meant to bring happiness and joy to children could not be more perfect.
P.S. For any other name nerds out there, we ended up naming our daughter Briar Felicity 🙂
KBW: What has been your biggest hurdle in becoming a mompreneur?
Riley: My biggest hurdle has been trying to balance my business and my family. My daughter is home with me full-time. I work when she is napping, after she goes to bed at night, and when she and my husband have some one-on-one daddy-daughter time. I rarely get more than an hour or two of uninterrupted work time which makes it difficult to get things done.
Starting a business is A LOT of work. Way more than I ever could have imagined. Believe it or not, a baby is also a lot of work. It can be exhausting sometimes. As time goes on, though, I am getting much better at the balancing act. I truly wouldn't want it any other way. I feel so fortunate to be able to be home with my daughter and have the opportunity to pursue something that I am so passionate about.
KBW: What has been your biggest surprise or success in becoming a mompreneur?
Riley: I feel like my biggest success is that I am living my dream and doing something I love. Not everyone can say that.
KBW: How do you juggle business responsibilities with mom responsibilities?
Riley: This question made me laugh. I wanted to write "I don't" and leave it at that.
Honestly, it's hard and some days I feel like I'm not giving enough attention to my daughter or my business. I think it's hard for all working mothers (if anyone knows the secret to making it work, email me!)  Working from home, in particular, requires a lot of discipline. The only way I am able to manage is to create a schedule and stick to it. I have to be really strict with myself.
I've also learned that I have to lower my expectations when it comes to housework (seriously, it's embarrassing how messy my house is right now).
KBW: What advice would you offer to other mompreneurs?
Riley: My best advice is something that we have all heard but few actually practice: make yourself a priority and take care of yourself! I admit, I just started following this advice myself. I started Bayo Bundles when my daughter was only a few months old so between caring for her and working on my business, I thought it would be impossible to find time to do anything else. I was exhausted by the end of the day.
As my daughter gets older, though, I'm realizing that I need to make myself a priority so I don't get burned out. I joined a bootcamp class at the gym and I force myself to go in the evenings when my husband gets home from work. Yes, I'm tired and sometimes I only give half-effort, but it's better than nothing. I'm also planning to take some photography classes this winter which is something I've always wanted to do.
KBW: Is there anything else you'd like to add?
Riley: I am very excited to announce that Bayo Bundles has recently added limited edition seasonal bundles that are available as a one-time purchase (i.e. not part of the subscriptions). Our most recent seasonal bundle is a Thanksgiving theme and includes several cute craft projects, a science experiment, and an easy, mess-free game to keep everyone entertained at Thanksgiving dinner.
I am also working on expanding the business to include birthday bundles later this year, which will include everything you need to throw the perfect themed party from decorations and party favours to crafts, activities, and games!
Thanks for the interview, Riley!
You can also find Bayo Bundles on Twitter and Facebook. Plus, check out what my daughters thought of their Bayo Bundle!
Are you a mompreneur? Or do you know a mompreneur? What tips would you share with other mompreneurs?